Salil Gupta
Father :-Late Mr. Suresh Gupta
Business :-Nun Kun Pharma,Generis Realteach.
Residence :-Shanti Niketan, Anand Niketan

Mehar Luthra
Father -Mr. Deepinder Singh
Business :- Register Computer Services
Residence :- Panchsheel Enclave

Sagar Taneja
Father :- Mr Surendra Taneja
Business :- 1. Abaris Healthcare Pvt Ltd. A Delhi based company dealing in Manufacturing And Export Of Liquid Injectables And Oral Formulations. Manufacturing Location In Ahmedabad And Himachal Pradesh. Exporting To Over 40 Countries Along With Well-Established Field Force For Domestic Operations.
Residence :- Punjabi Bagh

Tanak Bajaj
Father :- Mr. Mahendra Prabhudas Bajaj
Business :- 1. Harra And Hasejaa - Manufacturing Of Salwaar Suits, Working On Franchise Model 2. KTEX India Wholesale Bazaar LLP, Surat - India's First Of Its Kind, 20000 Sq Feet Showroom For B2B Showroom 3. Live Wholesale Bazaar - LWB Is India's First B2B Online Live Fashion Show Platform 4. K.M
Residence :- Ahmedabad

Vinayak Khare
Father :- Mr. Dhirendra Khare
Occupation :- 1978 Batch I.R.S. (Retired As Director General Income Tax From New Delhi)
Residence :- Gulmohar Park

Vasundhra Chugh
Father :- Mr. Upendra Chugh
Business :- Panesar interior group kenya
Residence :- Vasant Vihar

Arnav Saxena
Father :- Mr. Rohit Saxena
Business :- C.A., Partner With Nawal Kishore & Company (Chartered Accountants)
Residence -: Heritage City,Gurgaon

Kanika Sekhri
Father :- Mr. Sandeep Sekhri
Business :- Running Own Business of Manufacturer of Auto Parts and Having Own Factory in Naraina Industrial Area.
Residence :- Rajouri Garden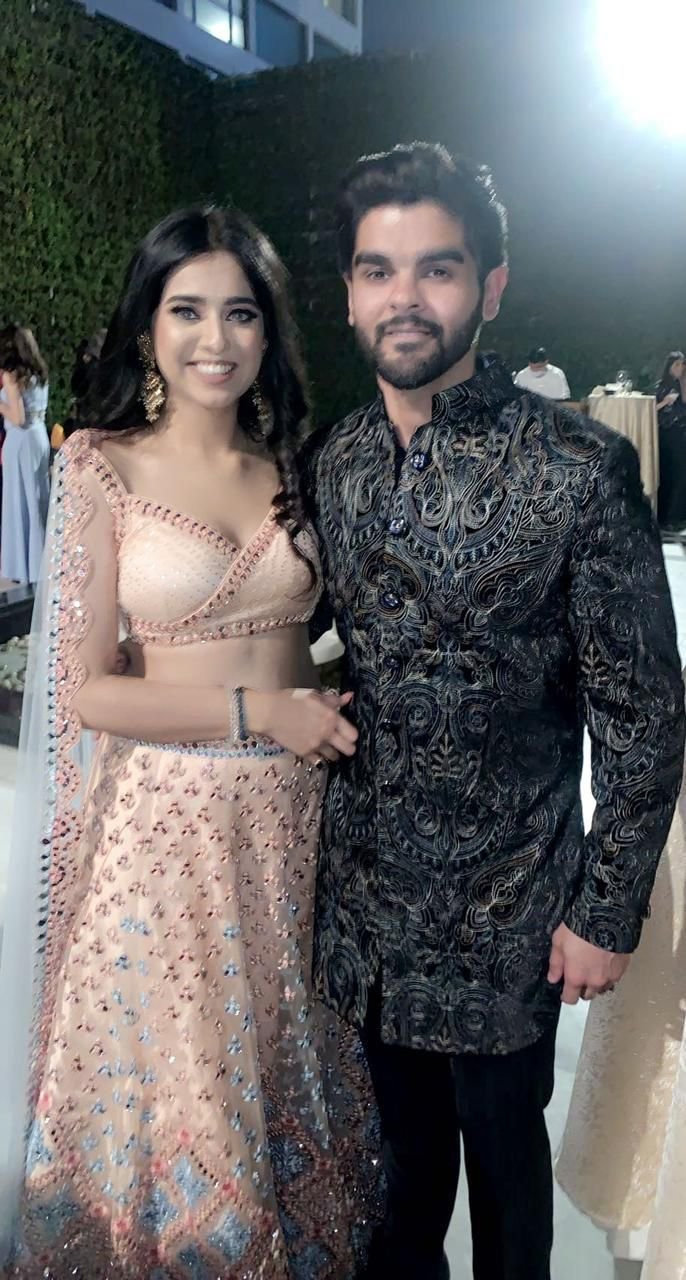 Nikash Sachar
Fatner :- Mr. Varun Sachar
Business :-Owns Solar Assets - Generation & Sale of Power to State Discoms. Asun Solar Power Pvt. Ltd. (asun.co.in) Asun Trackers Pvt. Ltd. (asuntrackers.com ) Advika energies Pvt. Ltd. (intello.co.in)
Residence :- Delhi

Eshita Navani
Father :- Mr. Anil Navani
Business :- Investors & Consultants (Real Estate)
Residence :- Delhi

Prateek Kumar
Father -: Late Mr. Bijay Kumar
Professional :- I.R.S Retd.| Member CESTAT, Minister Of Finance, Govt. Of India, New Delhi (Retd.)
Residence -: Defence Colony

Shagun Sobti
Father :- Mr. Rajiv Sobti
Business :- Clothing Showrooms In Delhi
Residence :- Saket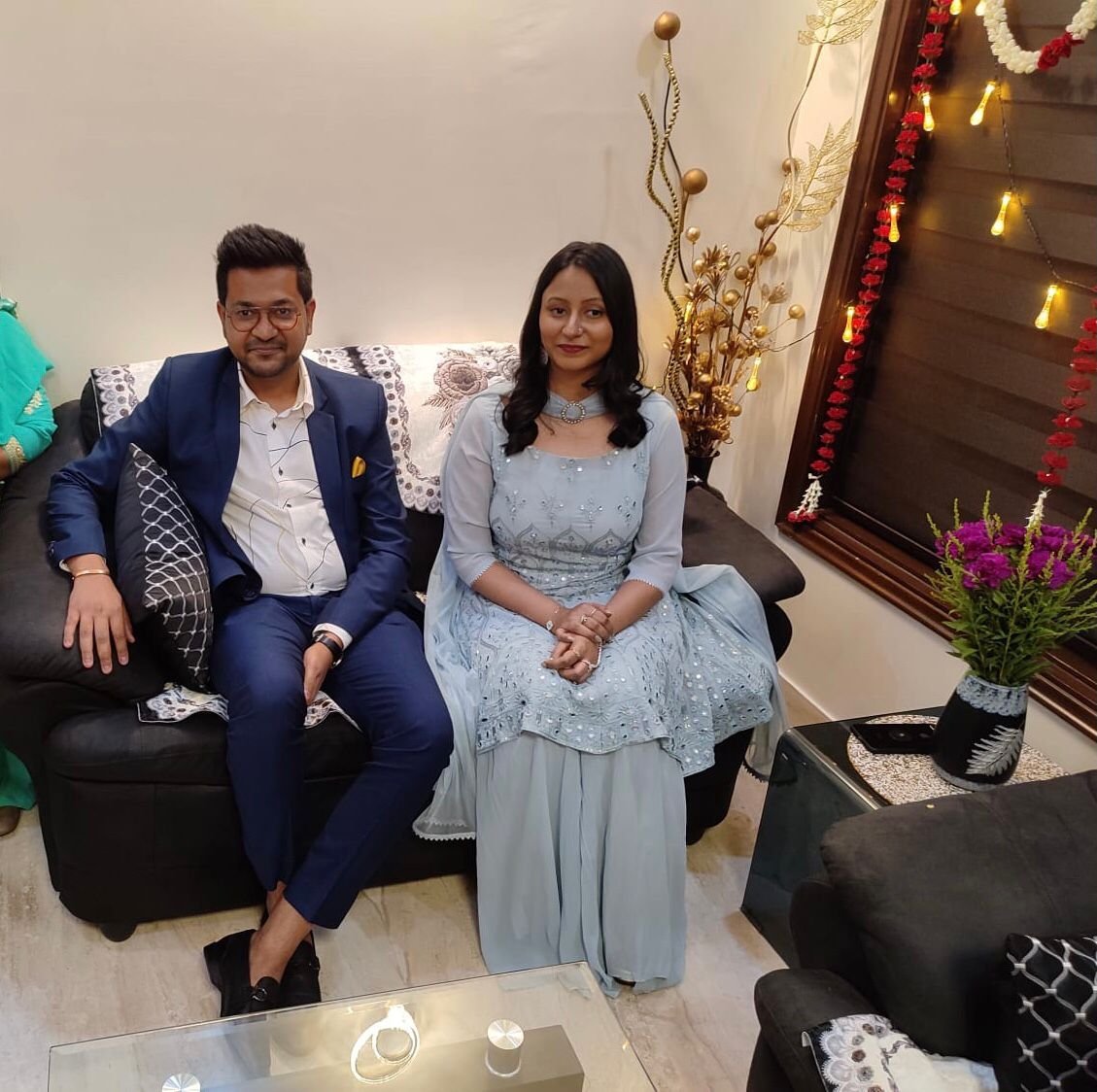 Varun Gupta
Father-:Shri Arun Kumar
Business -: Running Oil and Oil Seeds Commission Agents business at Naya Bazar, Delhi
Residence -: Vijay Nagar New Delhi

Kritika Jain
Father -: Mr. Anil Jain
Business -: Wholesale and Retail General store in South Delhi- General Items
Residence -: East Of Kailash, New Delhi

Rakshit Agarwal
Father -;Mr. Arvind Agarwal
Business :-Sutlej Textile & Industries Ltd, New Delhi.-Vice President (Marketing)Sector-120
Residence -:Noida

Anviksha Agarwal
Father -:Mr. Rahul Agarwal
Professional :-Engineering Manager with Shell for Oil and Gas Global Business
Residence Bangalore

Yash Garg
Father -:Mr. Satish garg
Business -: Into Business of Mink Blanket at Bhatinda. Now retired
Residence -:DLF Phase 3, Gurugram

Shradha Chaudhary
Father -:Mr. Bhupesh Chaudhary
Business -:Shardha Construction - Civil Contractor
Residence -:East Patel Nagar

Sumeet Nayyar
Father -:Mr. Surinder Nayyar
Business -:Business In Garments Exporter - M/S SMN International Director In M/S Phoenix Fastners Pvt. Ltd.
Residence-:Greater Kailash-II

Kritika Sinhal
Father -Mr. Pawan Sinhal
Business -:Singhal Metal Industries Pvt. Ltd. Brand Owner Of 'Classic Toothbrushes
Residence - Ashok Vihar, Phase-1

Abhishek Gupta
Father - Mr. Ashok Gupta
Business - Indian Mesh Private Limted ,Mink Foodie,Framework Studio,Selz Business House
Residence - Panchkula

Malavika Airy
Father - Major General Naveen Kumar Airy
Business - Serving Defense Officer Major General Naveen Kumar Airy Appt: Additional Director General.
Residence - Anuj Vihar (Shankar Vihar)

Siddarth Goel
Father-Mr. Vikas Goel
Business - (C.A) .D of VS Rubber Pvt. Ltd. Formally Known as Syndicate Tyres Manufacturing of Auto & Bicycle tyres & Tubes.
Residence-Meerut

Jhalak Agarwal
Father-Mr. Neeraj Agarwal
Business - Jhankar Jewellers,Jhankar Jewellers, Civil lines Bareilly,Jhankar Infrastructure,Hari Babu Jewellers & Bankers
Residence - Pilibhit,UP

Manik Vasudev
Father - Mr. Sanjay Vasudev
Business - Businessman Printing
Residence - Alaknanda

Ambika Sharma
Father - Mr. Ashutosh Sharma
Business - M/S KM India Pvt Ltd " & " M/S Sidhi Vinayak Technology Pvt Ltd
ResM/S KM India Pvt Ltd " & " M/S Sidhi Vinayak Technology Pvt Ltd

Varun Yadav
Father - Late Mr. D.s.Yadav
Business -Investire Ventures Private Limited ,Orange Interchangers ,BalaJi Traders
Residence - Gurugram

Kamini Chowdhary
Father - Mr. Ramlal Chowdhary
Business - Ivory Colonizers pvt ltd: Real Estate, Builder & Orvis builders and developers pvt ltd..
Residence - Chandigarh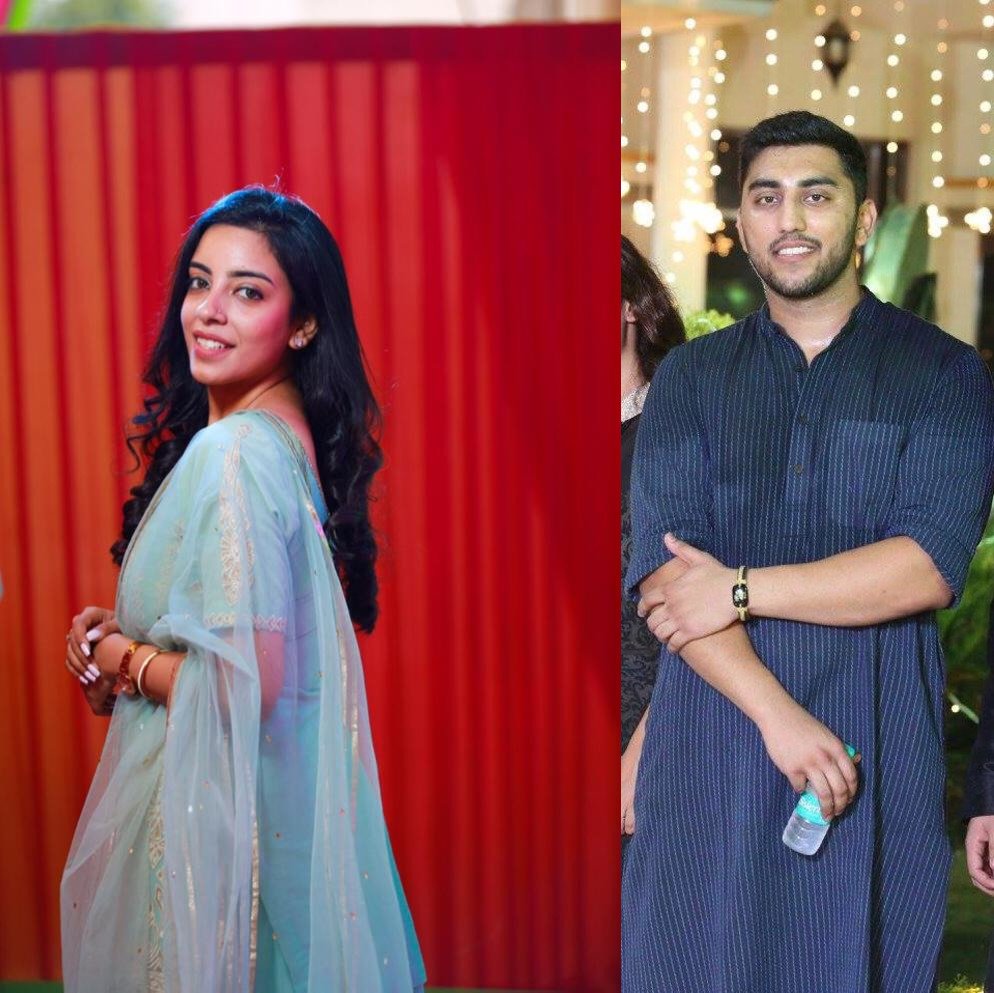 Varun Dutta
Father - Mr. Vivek Dutta
Business - Hindustan Investigation & Security Services
Residence - Sector -17, Faridabad

Radhika Malik
Father - Mr. Anil Kumar Malik
Business :- Export Of Garments & Real Estate
Residence - Navjivan Vihar- New Delhi

Rahul Varma
Father - Mr. Satish Chandra Varma
Business - C. A. Firm & co.
Residence - Chattarpur Farms

Vasundhra Jolly
Father - Pradeep Jolly
Business - Managing Director (​Fena (P) Ltd​,)
Residence - Greater Kailash Part-2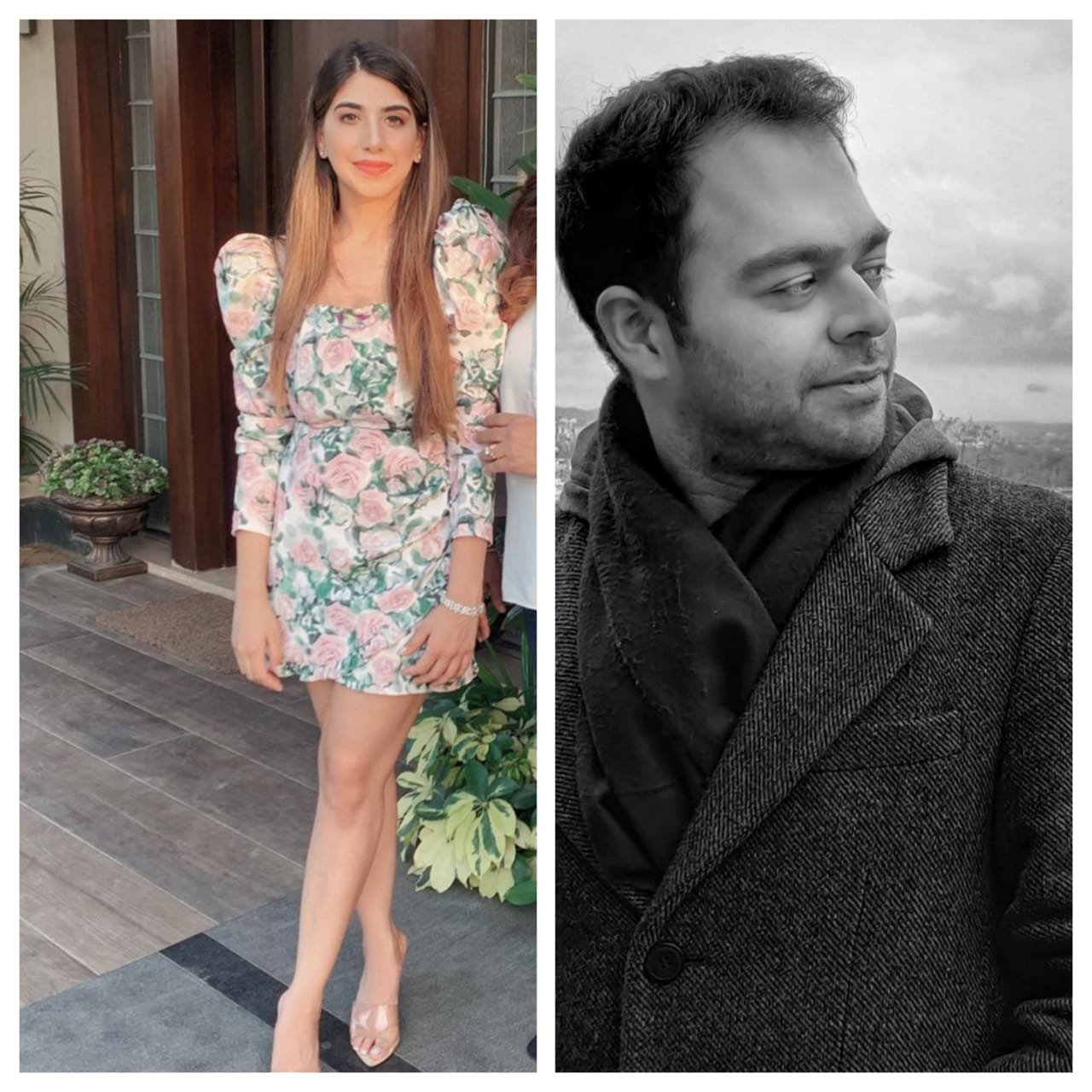 Varun Diwan
Mr. Anuj Diwan
Aakaar Iron Creations (P) Ltd. Manufacturer and Exporter of Metal Furniture.
Residence - Gurugram

Riya Pahwa
Father - Mr. Bhupinder Pahwa
Business of Exporters of Bicycle, Auto Parts & Pharma Products by the name of :- 1 M/S PARKER CYCLE INDUSTRIES" 2. M/S PARKER PHARMACEUTICALS"
Residence - South City, Ludhiana,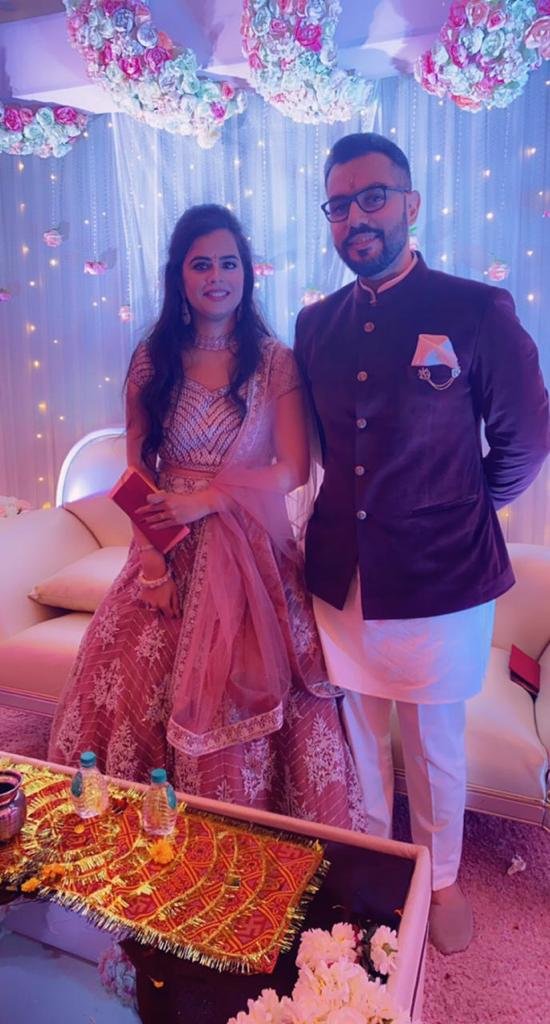 Rohit Sachdev
Father - Mr. Jitender Sachdev
Business :- 1. Sarla Homes 2. Kwality Sweets 3. Real Estate Business
Residence - Bhopal

Sanya Lal
Father - Mr. Sanjeev Lal
Pearl Agencies
Residence - Jabalpur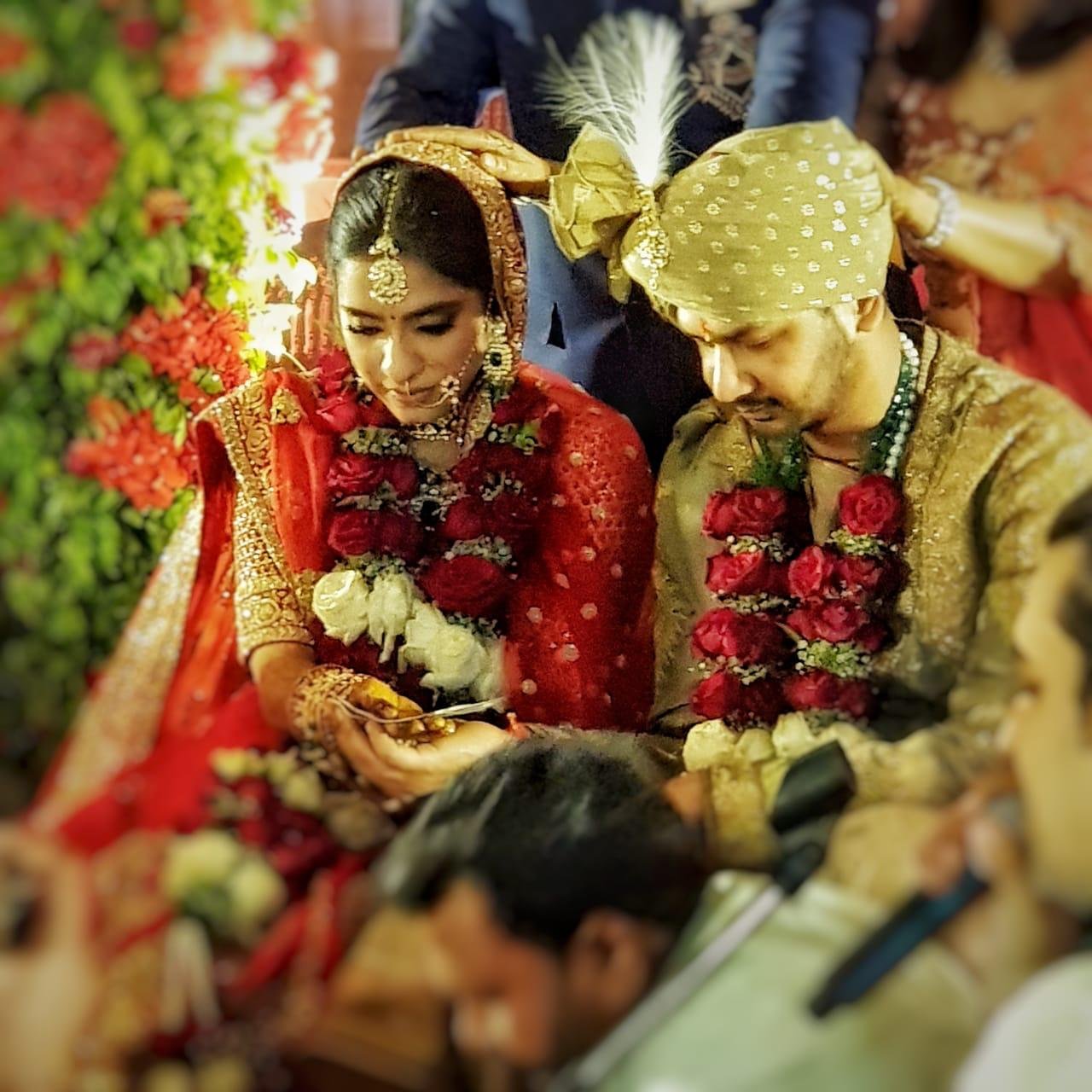 Sonit Jain
Father - Mr. Shrayans Kumar Jain
Mahabir Multi Tech Pvt Ltd
Residence - Greater Kailash 1

Shivani Bagaria
Father - Mr. Sanjeev Bagaria
Business :-M/S Rab Textiles Pvt Ltd (Manufacturer and wholesaler of ladies dress material) Established in 1970
Residence - Gurgaon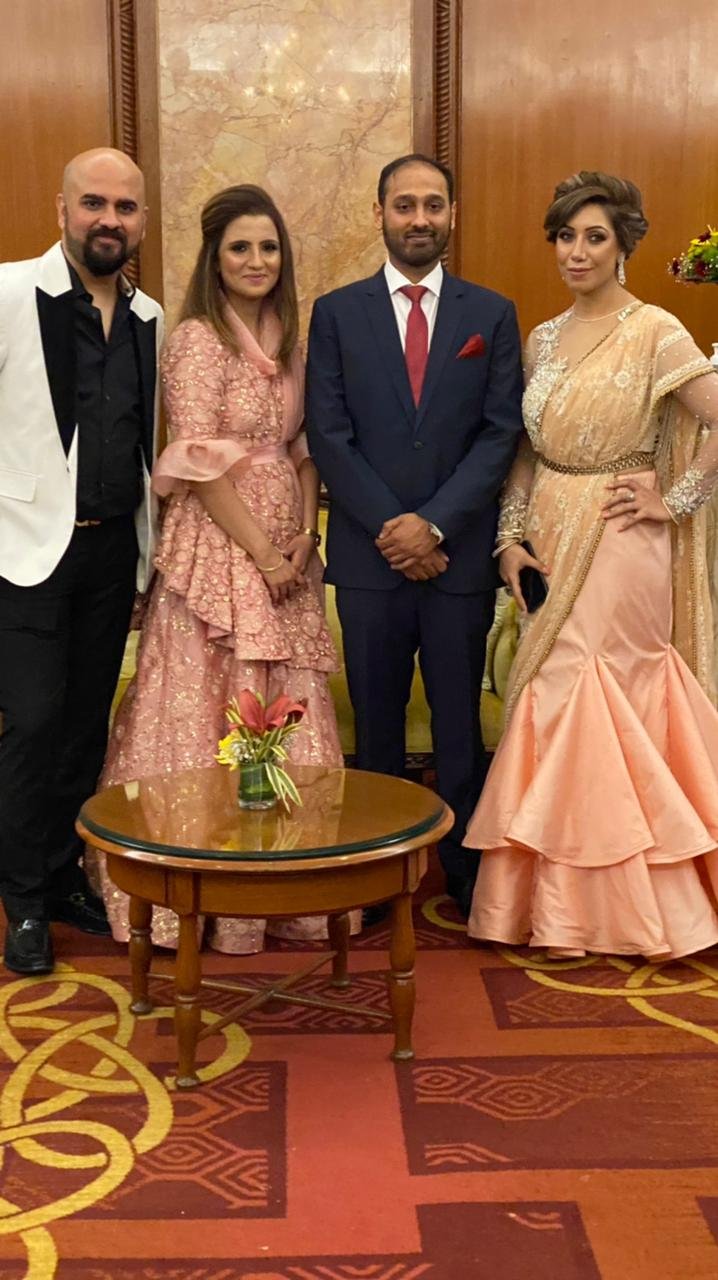 Nakul Aggarwal
Father - Mr. Rakesh Aggarwal
Into Stock Exchange Business from last 40 years and office at Asafali road delhi
Residence - Jangpura Ext.

Manika Khanna
Father - Mr. Rakesh Khanna
Innovent Panel Works Pvt Ltd
Residence - Noida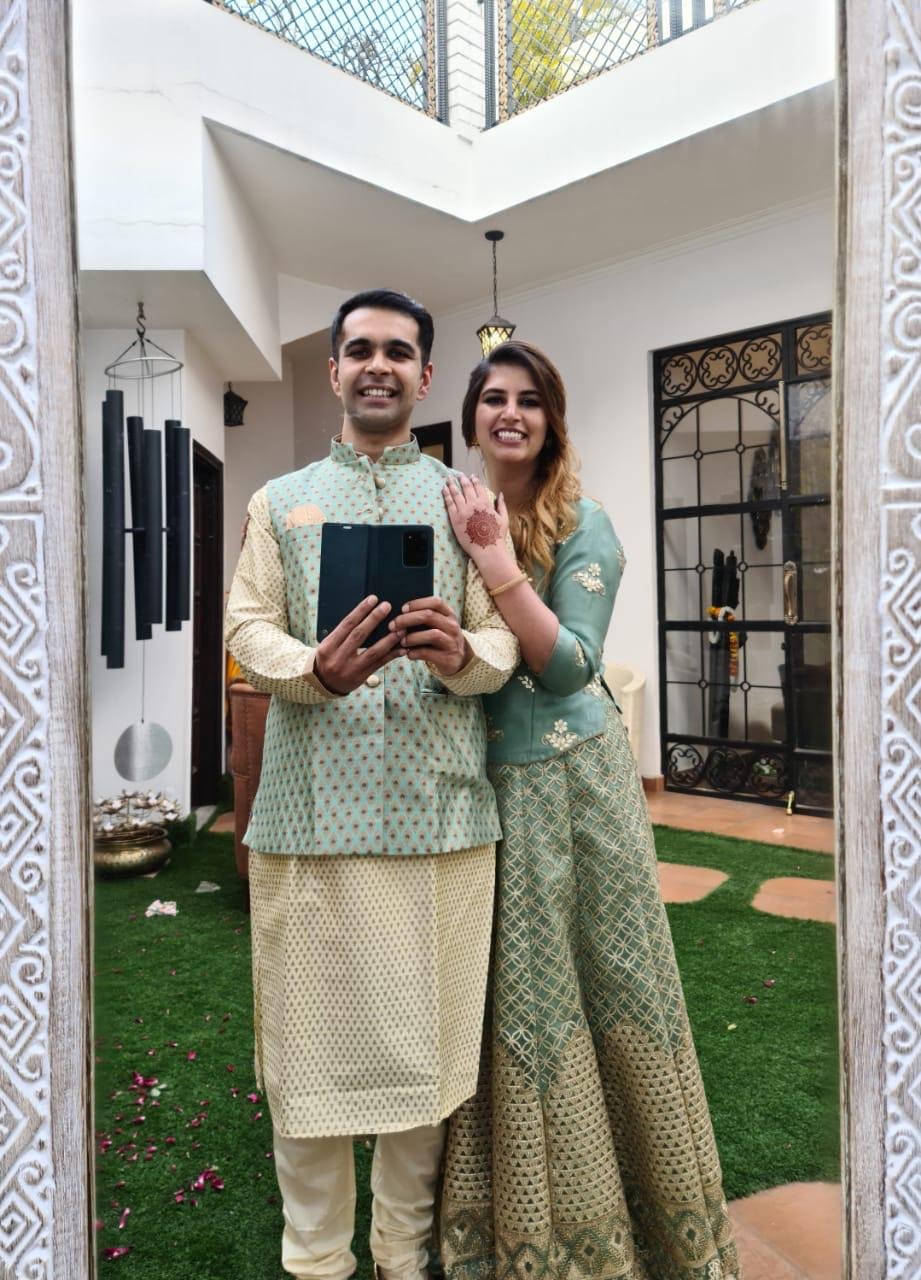 Shekhar Singh
Father - Dr. Pradeep Kumar
Presently working as Deputy Director at CBRI Roorkee. Village is Belda, close to Roorkee & Hardwar.
Residence - Roorkee

Natasha Singh
Father - Dr. Karan Singh
Doctor (General & Laparoscopic Surgeon)
Residence - Roorkee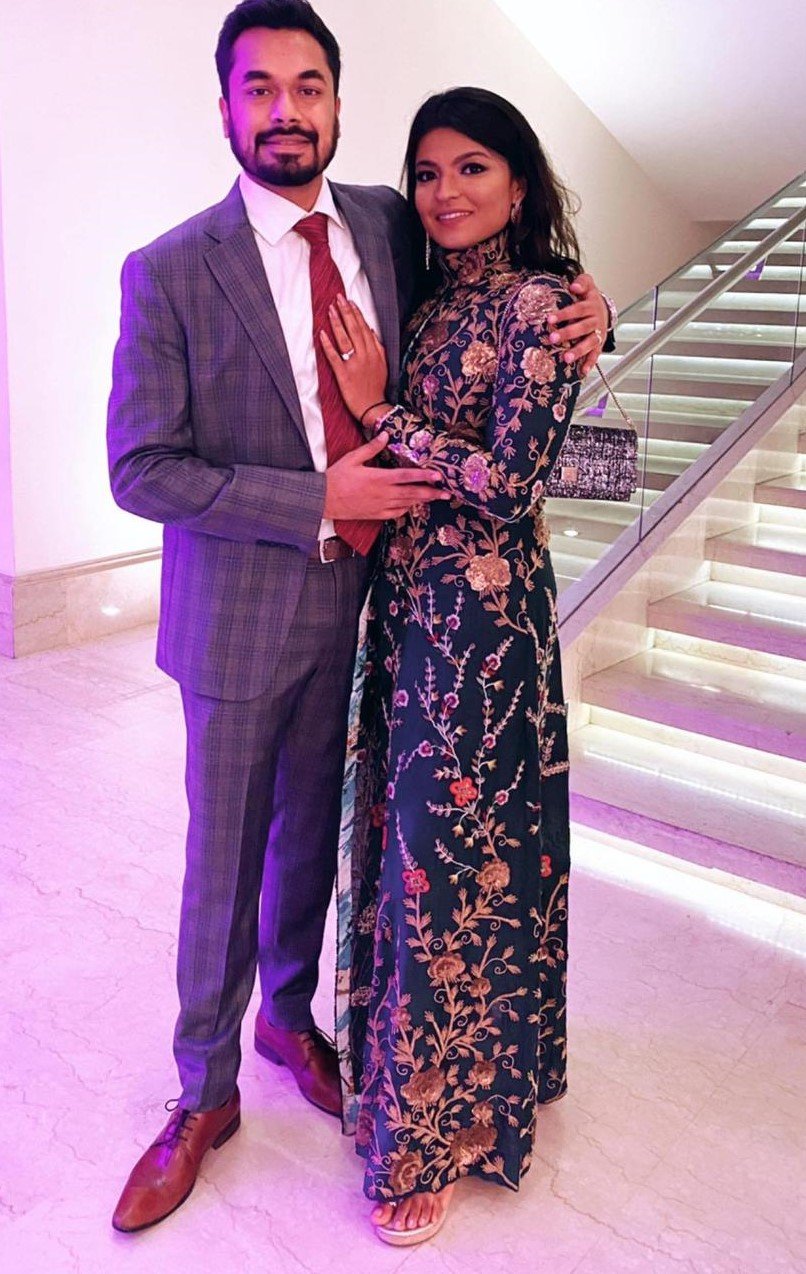 Prakhar Goyal
Father -Mr. Ajay Goyal
Kwality Ventures Kwality Machines & Natural Gas Equipments Kwality Hardware Agencies Quantum University Valuemate Pack n Print Pvt. Ltd. Ramaa Shyama Papers Ltd.
Residence -Greater Kailash 1/Dehradun, Uttarakhand

Shivangi Gupta
Father -Mr. Arun Gupta
Born at Narwana,Distt. Jind, Haryana,M/s. Diamond Polyplast, Surya Laboratories Pvt. Ltd
Pitampura

Yuvraj Ahluwalia
Father -Mr. Jasdeep Ahluwalia
M/S Grace Beauty Clinic Pvt. Ltd.
Residence - Ludhiana

Jasmine Kaur
Father -Mr. Paramjeet Singh
1. Hotelier (Lemon Tree Hotel, 4 Star Hotel) and 2. Retail business of liquor.
Lucknow

Abhijeet Shrivastava
Father - Mr. Ravindra Shrivastava
Currently Practicing in the Supreme Court and The high Court of India
Residence - Sarvodaya Enclave

Devi Shrivastava
Father - Mr. Sunil Kumar Shrivastava
Coal India Limited Nagpur As A Deputy Manager.
Residence - Bhopal

Abhinav Nagalia
Father - Mr. Anupam Nagalia
Fellow Chartered Accountant (CA)
Residence - Dehradun

Naina Pahuja
Father - Mr. Raman Pahuja
(Running His Own Business, Manufacturing of Copper/Brass Sheet Utensil. Own Two Factories at Yamuna Nagar Haryana) ... (Company Name:Usha Metal Industries Pvt Ltd).
Residence - Yamuna Nagar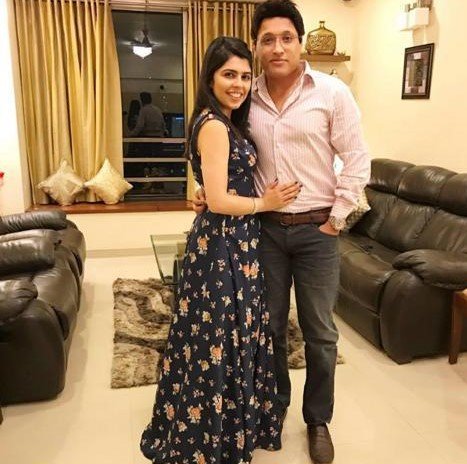 Punit Barasia
Father - Mr. Shreegopal Barasia
Business - Mayuresh Group
Residence – Mumbai

Ankita Tripathi
Father - Mr. Rajeshwar Tripathi
Business - CPO In Mahindra And Mahindra
Residence – Mumbai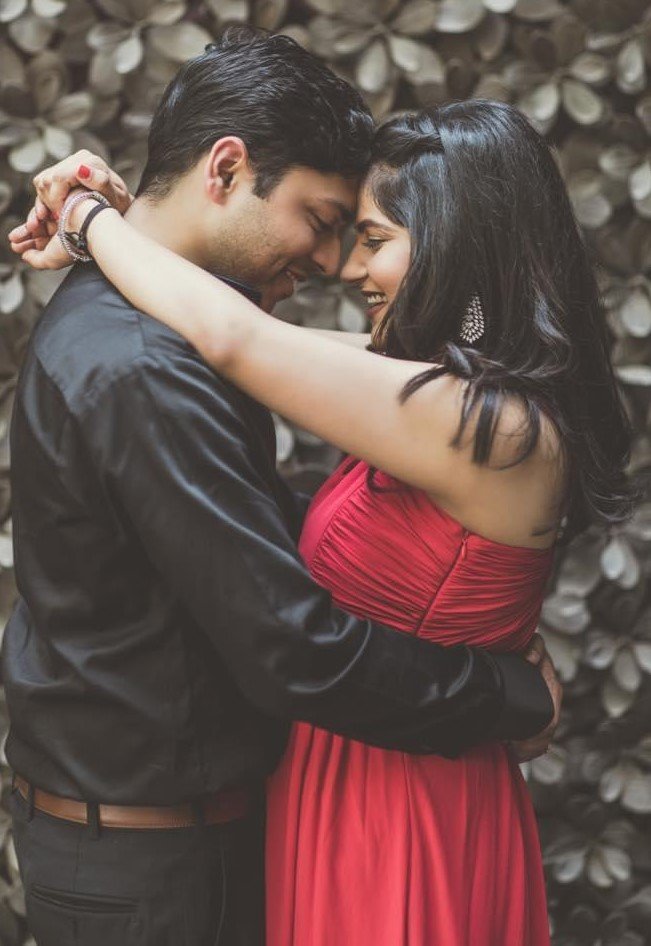 Anirudh Minda
Father - Mr. Ashwani Minda
Business - JMD Groups
Residence – Gurgaon

Urvee Gupta
Father- P. K. Gupta
Business – Sharada University & Hospital
Residence – Greater Noida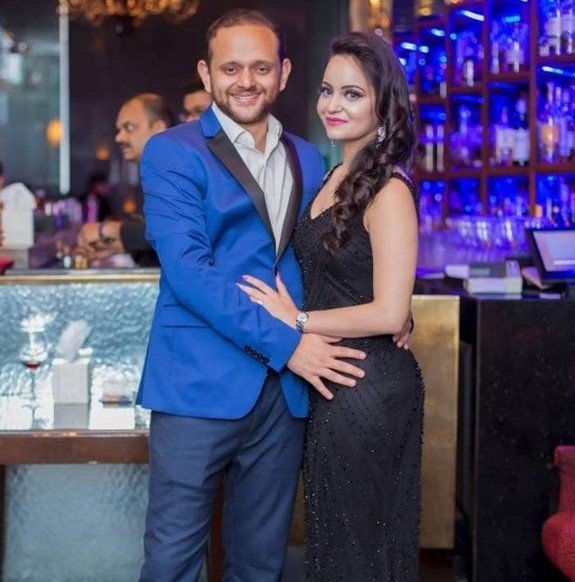 Saurabh Thukral
Father - Mr. Rajan Thukral
Business - G. D Goenka School Franchisee (Noida)
Residence – Sarvodya Enclave, Delhi

Prathana Wadhwa
Father - Mr Wadhwa
Business - Wadhwa Air Conditioning
Residence – Safdarjung Enclave, Delhi

Aadesh Minda
Father - Mr. Anil Minda
Business - JMD Group
Residence – Gurgaon

Shradha Kataria
Father - Mr. Subodh Kataria
Business - Kataria Transport Service
Residence - Civil Lines, New Delhi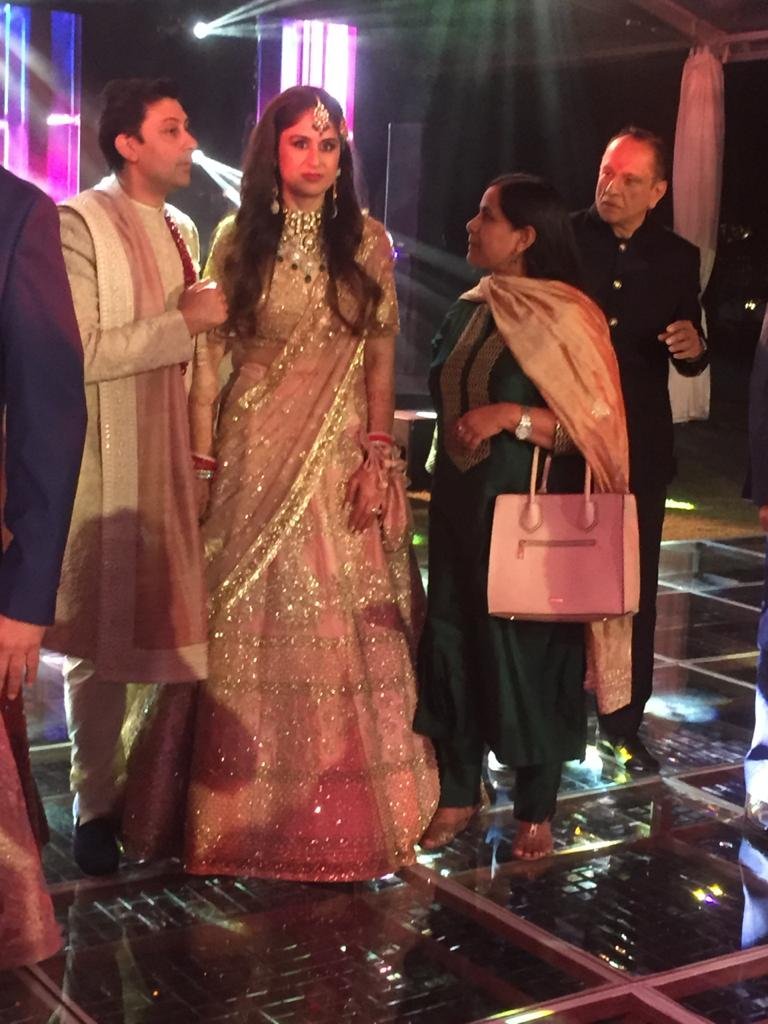 Rahul Bhandari
Father - Mr. Arjun Kumar Bhandari
Business - Paras Lifestyle Gmbh & Co.Kg
Residence – Germany

Natasha Puri
Father - Mr. Kamal Puri
Business - Skyline International Group Limited
Residence - Dubai, United Arab Emirates

Aditya Jain
Father - Mr. Anuj Jain
Business - Chandra Electrical Industries
Residence – Sukhdev Vihar

Aanchal Agarwal
Father - Mr. Sanjiv Kumar Agarwal
Business - Sunland Alloys
Residence – Vasant Vihar

Parth Chhabra
Father - Mr. Rajeev Chhabra
Business - Ace Orthocare Pvt. Ltd.
Residence - DLF Phase 3, Gurgaon

Vani Anand
Father - Mr. Vinod Anand
Business - Akansha Group Of Companies
Residence - DLF Phase-1 Gurgaon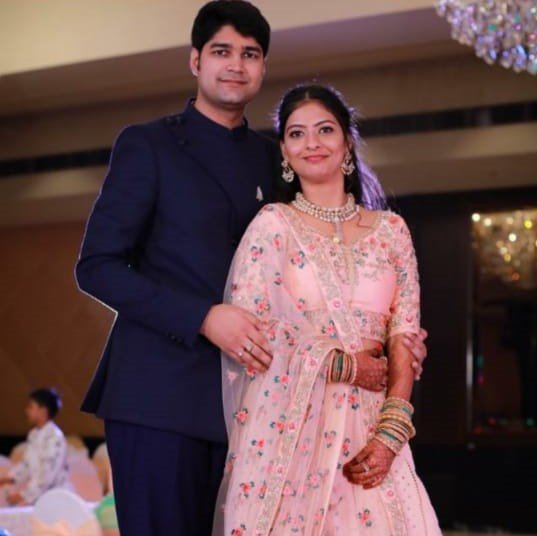 Subham Kumar Aggarwal
Father - Mr. Pramod Kumar Agarwal Saraaywalla
Business - Jewellery, Gold Trading And Rentals
Residence - Hyderabad

Anushka Agarwal
Father - Mr. Ramanand Agarwal
Business – Vidarbha Dall Millers, Association.
Residence – Nagpur

Ispreet Singh Johar
Father - Mr. S. Preet Pal Singh Johar
Business – Johar Motors
Residence – Defence Colony

Inderpreet Kaur Batra
Father - Mr. Harpreet Singh Batra
Business - Real Estate Imperial Structure
Residence - Greater Kailash Part-I, New Delhi

Divyansh Aggarwal
Father -Father - Mr. Rajesh Aggarwal(Chairman Of TRB Group)
Business –TRB Exports Pvt. Ltd,TRB Exports Pvt. Ltd.,TRBEX Impex Pvt. Ltd.
Residence – Ludhiana

Chetna Aggarwal
Father - Mr. Harish Aggarwal
Father - Mr. Harish Aggarwal Business - Agarwal & Company,Asian Concretes & Cements Pvt. Ltd, AsianCements Pvt. Ltd. Fine
Residence - Greater Kailash Part-I, New Delhi

Vibhav Soni
Father-Mr. Sanjeev Soni
Meenakshi Polymers Pvt. Ltd.(Manufacturing hub of a diverse range of automotive and lifestyle products)
Gurgaon

Disha Maini
Father-Mr. Munish Maini
Director of Hindustan Tyre Co.
Ludhiana, Punjab - 141003

Vagish Keayla
Father - Mr. Rajeev Keayla
Business - Manufacturing Of Corrugated Boxes For The Automobile Industry. Clients Include Ancillaries Of Maruti Suzuki, Hero MotoCorp Ltd, Honda Car, Honda Scooter, Eicher, Volvo, Bosch, Hilti Etc. Arrkay Industries Arvee Enterprise.
Residence - Sector 50, Noida,

Shivangi Malhotra
Father - Mr. Sanjay Malhotra
Business – CA, S. Malhotra & Co.(Own Firm).
Residence – Greater Kailash-II

Daljeet Dabas
Father -Mr. Sandeep Singh Chaudhry
Emport/Export of Steel.Business name - DALJIT TREADERS and ENGINEER AND BACKWORD Own Factory in Faridabad.
Vasant Vihar

Shaurya Chaudhary
Father - Mr. Bhoovnesh Dabas.
Mahendra Model School,Rohtak
Rohtak

Shubham Kumar Aggarwal
Father -Mr pramod kumar aggaewal saraaywalla
Jewellery, Gold trading and rentals
Hyderabad

Anushka Agrawal
Father -Mr. Ramanand Agrawal
Joint Secretary, Nagpur Agrasen Mandal Vice President, Vidharabha Dall Millers Association.
Nagpur

Saiyam Agarwal
Father - Mr. Rajesh Agarwal
Own Business :- B.R. Industries Ltd. Delhi (Manufacturing Transformer and Transformer Core Lamination) TRADE PERFECTIONS in NOIDA SEZ.
Ashok vihar-3 - New delhi

Devika Goyal
Father - Mr. Rajeev Goyal
Business- Hotel Eminent, Agra
AGRA

Raghavendra Swarup
Father - Mr. Narendra Swarup
Retd. DY Gen. Manager Public Sector.
Vasant Vihar

Mallika Gupta
Father -Late. Mr.Shamsher Gupta (MBA From FMS) D.U
Was Businessmen
Babar Road,New Delhi

Nitish Pahwa
Father -Mr. Sushil Pahwa
Electronics manufacturing, wholesale, trading and import, OMTECH Manufacturers of Premium Audio systems
Gurgaon

Sana Jhamb
Father -Capt. Rakesh Kumar Jhamb
Pilot
Indirapuram

Rohan Chand Bhandari
Father - Late Mr. Navinchand Bhandari
Model Study High School in Amritsar
Amritsar

Dr. Aditi Bajaj
Father - Mr. Rajiv Bajaj
Nature of Business - Brick Kiln and Oil Mill RB Bricks (Brick Kiln) BB Oil Mill
Batala

Dhruv Baijnath
Father -Mr. Rakesh Baijnath
Business Of Real Estate Investor
East Of Kailash

Dr. Surabhi Munjal
Father- Capt S.K. Munjal
Ex-Merchant Navy Captain Currently Representing Malaysian Firms In International Trading.
Sainik Farms

Bishal Das
Father-Mr.Nabha Kishor Das
Politician
Maharani Bagh/ Orissa

Charvi Diwan
Father- Mr. Sudhir Dewan
Running His Own Business, By the Name of " Diwan Saheb " (Manufacturing and Retailing of Mens Wear)
Defence Colony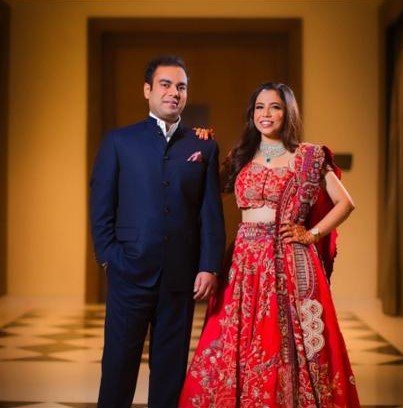 Sahil Agarwal
Father- Mr. Bipin Agarwal
CMD - Nimbus Projects Ltd. (A BSE Listed Real Estate Company).
Golf Link

Payal Aggarwal
Father- Mr. Pradeep Aggarwal
Founder & Chairman of Signature Global Group
West Punjabi Bagh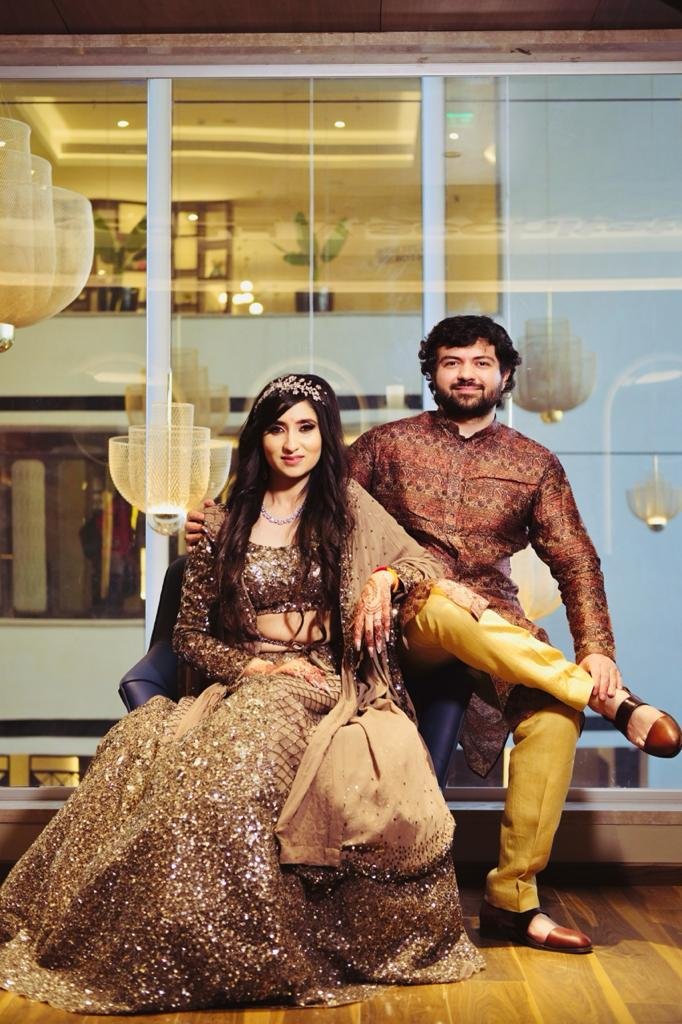 Krishnaraj Jitendra Lal
Father-Mr. Jitendra Haridas Lal (Jitu Lal)
President of Jamnagar Lohana Mahajan. Owner of ShreeJi Shipping & ShreeJi group of Companies. Website :- www.shreejishipping.in
Shree House - Opp Town Hall Next to Parsi Gayatri, Gujarat-261008

Komal Khanna
Father-Mr. Shammi Khanna
Own Flour Mill by the name of "Khanna flour mill at Meerut"
Meerut

Sanchit Bhardwaj
Father-Mr. Rajesh Bhardwaj
Business-Saudi telecom company . Riyadh ,Saudi Arabia- Senior Solution Architect (ICT Specialist) ,Intelligent Network
Jalandhar

Minah Ashiwal
Father-Mr. Suraj Ashiwal
Retired from Business
Safdarjung Enclave

Karan Jindal
Father-Mr. Dinesh Jindal
Business :- Hydro Power Projects, Real Estate Developers & Government Contractor since 1980. named KS Group India One of the best builder of Tricity - Chandigarh, Mohali and Panchkula
Residence: SCO 235, First Floor, Sector 20, Panchkula, Haryana web site https://www.ksgroupindia.com/

Kamakshi Palli
Father-Mr. Arun Palli
Designated Senior Advocate Before His Elevation As Judge, Punjab & Haryana High Court, Chandigarh
Chandigarh